CLIENTS EVENING IN PARIS
Date: 27th of November 2014
Place: Picasso Museum
Client: Equipment rental company
Package: Clients evening – 350 persons
Design and creation of the "save the date" and invitations. Handling registrations. Welcoming of the participants at the Picasso Museum newly reopened and completely privatized for the evening. Aperitif cocktail following by an exclusive visit of the collections by small group with 18 guides. After the visits, cocktail reception inside a beautiful short-lived structure set up in Museum's gardens.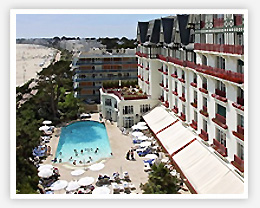 ANNUAL CONGRESS AT LA BAULE
Date: 17th to 19th of October 2014
City: La Baule
Client: IRD experts association and top management Insurances
Package: Congress – 290 participants
Design of a website for registrations, creation of communication medium , handling registrations.
Accommodation at the Hermitage Barriere hotel and Mercure Majectic.
Day 1: Board dinner at the restaurant "l'Océan" in front of the sea at "Le Croisic".
Day 2: Plenary session in the Atlantia Congress Centre for delegates. Discover of the architecture of the villas "Bauloises" for spouses and private visit of Boesch museum at "Le Pouliguen" Buffet lunch at the Atlantia Congress Centre. In the afternoon, rally by 2CV and Mehari to discover the region with tastings. Gala dinner at the Hermitage Barriere hotel with 4 outstanding magicians.
Day 3: St Nazaire boatyard visit, private lunch at the Eden Beach restaurant.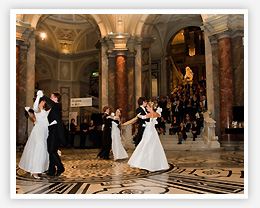 ANNUAL CONGRESS IN VIENNA
Date: 16th to 19th of October 2014
City: Vienna
Client: Laywers Association
Package: Congress – 140 participants
Creation of communication medium , handling registrations.
Accommodation at the Ritz Carlton.
Day 1: Meeting at the Hotel Ritz Carlton for delegates. For spouses, visit of the Musikverein, the very famous Vienna's concert hall. Then, waltz lessons at Helmayer School following by a private lunch at Augustinerkeller restaurant. In the evening, exclusive visit of the Kunsthistorisches Museum and gala dinner under the splendid cupola.
Day 2: Visit of the National Library. VIP program at The Spanish Riding School with VIP seats for the show and exclusive visits of the stables (closed to public).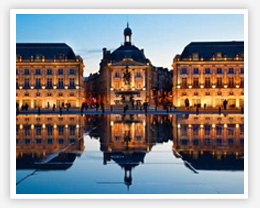 TOP MANAGEMENT SEMINAR AT BORDEAUX
Date: 13th to 15th of October 2014
City: Bordeaux
Client: Insurances
Package: Convention – 260 participants
Graphic design of all communication medium.
Accommodation in 5 of the most beautiful hotels of Bordeaux city center: Grand Hôtel de Bordeaux & Spa, Mama Shelter, Burdigala, Hôtel Normandie, Hôtel de Sèze and Hôtel Seeko'o.
Day 1: Plenary session in the Palais de la Bourse of Bordeaux registered on the Unesco since 2007. Private dinner at the Brasserie Bordelaise, real institution dedicated to the culinary art of Aquitaine area.
Day 2: Team building activities. Cruise on the Garonne with lunch at the worldwide known Relais de Margaux. Gala dinner at the Smith Haut Lafitte Château with private visit of the wine storehouses.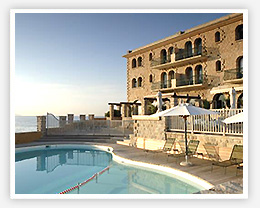 SEMINAR IN BENDOR ISLAND – SOUTH OF FRANCE
Date: 24th to 26th of September 2014
Place: Bendor Island, Hotel Delos
Client: Insurance Company
Package: Seminary and team building activity – 50 attendees
Accommodation and meetings at the Hotel Dlos 4*, boutique hotel on the edge of the cliff
Treasure hunt with speed boat over the Mediterranean
Dinner at the restaurant "Le Grand Large", with sea views.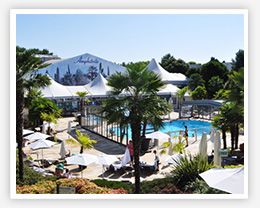 CONVENTION
Date : 10th and 11th of June 2014
Lieu : Nantes
Client : World leader in construction materials
Format : Convention – 300 participants
Plenary session during two days at Westotel Nantes ; Garden Party at the Château de la Poterie with a Jazz orchestra and DJ.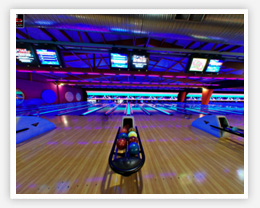 BOWLING EVENING AT NANTES
Date: 9th of October 2014
City: Nantes
Client: Distributors
Package: Corporate event – 30 people
Private walking dinner at Bowl center's Cuban bar. A very nice evening around bowling game, finished by an award ceremony.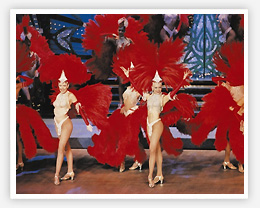 CUSTOMERS EVENING AT THE MOULIN ROUGE
Date: 21st of October 2014
City: Paris
Client: Importing company in food-processing
Package: Customers evening – 50 people
Evening organized in the context of the Salon de l'Industrie Agroalimentaire (SIAL). Private aperitif and meeting at "Le Moulin Rouge" following by a dinner show with privileged locations in front of the scene.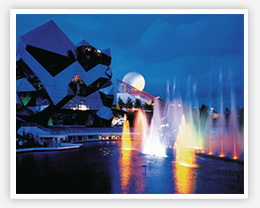 CONGRESS
Date : 31st of May to 3rd of June 2014
Venue : Poitiers
Client : Bank
Package : Congress – 220 participants
Day 1: Arrival of attendees at the hotel Plaza Futuroscope
Day 2: Discovery of Montmorillon, lunch at Saint Laurent's church, visit of Saint Savin's abbey and buffet dinner.
Day 3: Plenary session, Vienne and Touraine discovery tour with the visit of the Chateau du Rivau or Blossac's Theatre and medieval lunch. Gala dinner at the Futuroscope with dance course and magician.
Day 4: Visit of Poitiers and the church of Notre-Dame-la-Grande. Garden Party on the theme of regional gastronomy.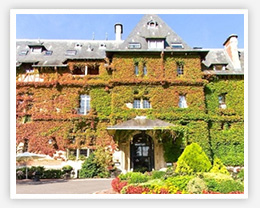 SEMINAR TV CHANNEL
Date: from 14th to 16th of May 2014
Venue: Château Montvillargenne – Chantilly, Oise
Customer: TV Channel – African representatives
Package: Convention, gala dinners, activities – 110 persons
Day 1 : Attendees arrival by bus from Paris to Chantilly, lunch at the restaurant Le Vilargène, plenary session, buffet dinner in the Salons Boisés and barbecue on the terrace of the castle.
Day 2: Plenary session and working groups, lunch at the restaurant Le Vilargène, karting animation at Neuilly sous Clermont, transfer to the Château de Chantilly and private dinner at the restaurant La Capitainerie.
Day 3: Plenary session, lunch at the restaurant Le Vilargène, transfer by bus to Paris and cocktail dinner with dancing party and photo animation on the Seine.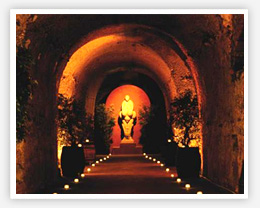 END OF YEAR PARTY
Date: 30th of January 2014
Venue : Crayères des Montquartiers
Client: An IT consulting and engineering company
Package: Walking dinner and animations – 400 people
Walking dinner and dancing party at Crayères des Montquartiers.
Activities: Graffwall, photomontage, silent movie making.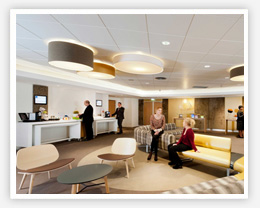 CLIENTS FORUM / SHOWROOM
Date: February, 11th 2014
Venue: Novotel Paris Rueil Malmaison
Client: In the field of safety and well-being in the workplace
Package: 1 day – 100 persons
Furniture rental; welcome of the exhibitors; welcome of visitors and free access all day long.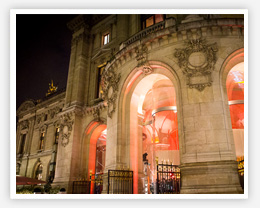 LAUNCH OF A NEW INSURANCE COMPANY
Date: 23th of January 2014
Venue: Opéra Restaurant – Paris
Client: Insurance company
Package: Walking dinner – 290 persons
Privatization of the Opéra Restaurant, walking dinner, activities with lyrics singers and pianist.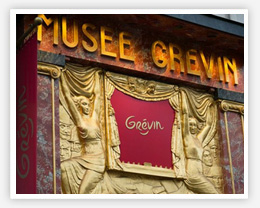 TEAMBUILDING
Date: 10th of January 2014
Venue: Grévin Museum and Aux Lyonnais restaurant – Paris
Client: Town planning
Package: Team event and dinner – 60 participants
Rally with comedians in the Grévin Museum, dinner in restaurant Aux Lyonnais (Alain Ducasse).